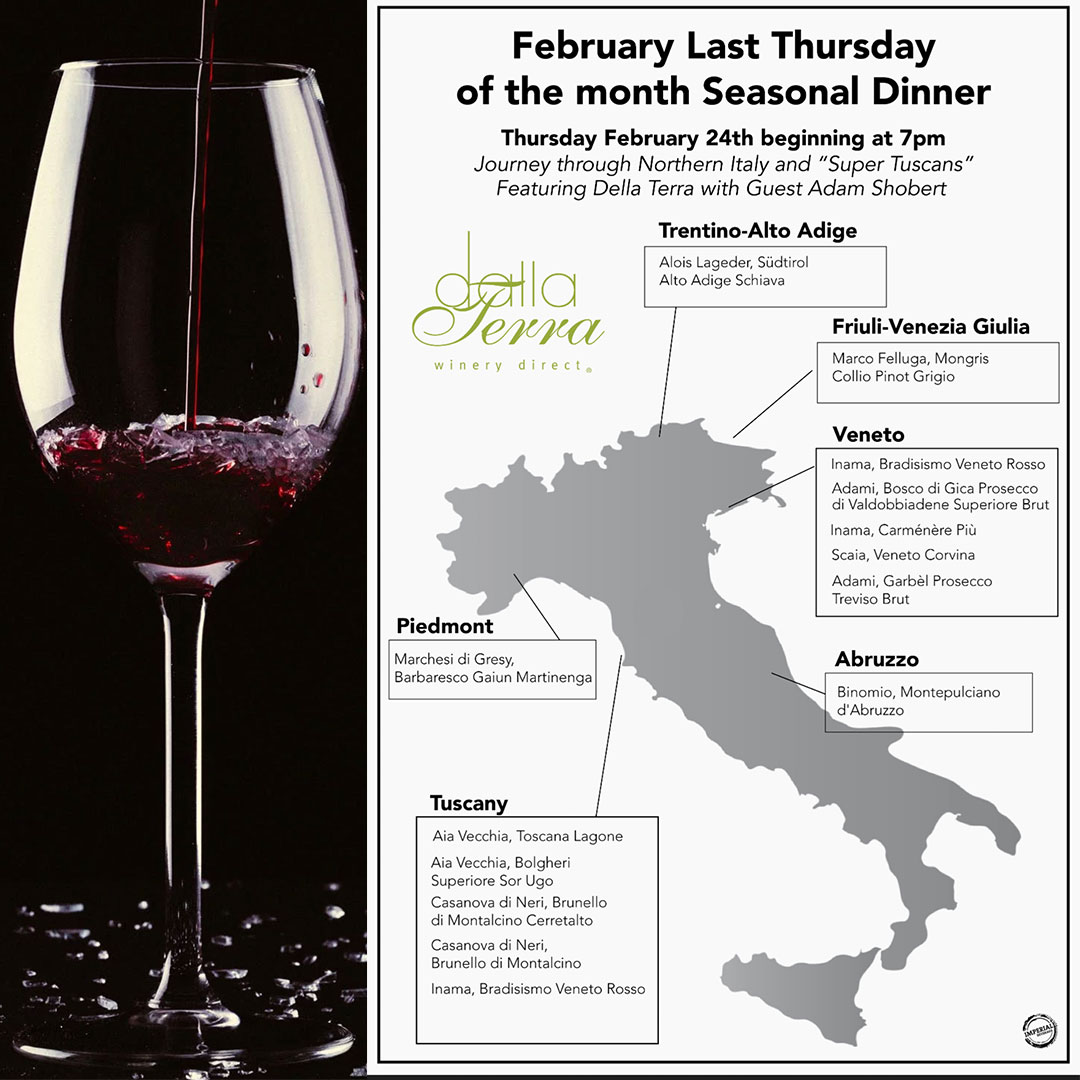 Wine Dinner Event
Wine Dinner Event – Thursday, February 24, 2022 at 7:00pm
$35.00/per person
Journey through Northern Italy and  "Super Tuscans" featuring Della Terra Winery pairings with Seasonal Grille's Menu.
Panzanella Salad
Chopped romaine, toasted Parisienne loaf, red onion, olive, feta, tomato, and cucumber tossed in sweet balsamic.
White Bean and Prosciutto Bruschetta
Northern bean, prosciutto, minced garlic, fresh rosemary and fire-roasted red pepper served on crisp endive spoons.
Maple Soy Pork
Slow roasted pork shoulder rubbed with maple syrup and soy then finished with black garlic glaze.
Tomato and Chicken Florentine
Diced tomato, baby spinach, grilled chicken, peas, all tossed in garlic cream sauce with cavatappi pasta.
Dessert
Strawberry Shortcake
Seasonal Grille Reservations: 269-948-9222