RESERVATIONS  –  269.948.9222
Seasonal Grille, located downtown Hastings Michigan, is an Italian American fresh, fine food dining restaurant. We have a fully stocked bar as well as serve several local draft & craft beers and a beautiful variety of wines. Our Sunday Brunch is very popular. Catering and Private Chef Events are just a couple of our other services offered. We hope to see you at The Grille soon!
RECENT NEWS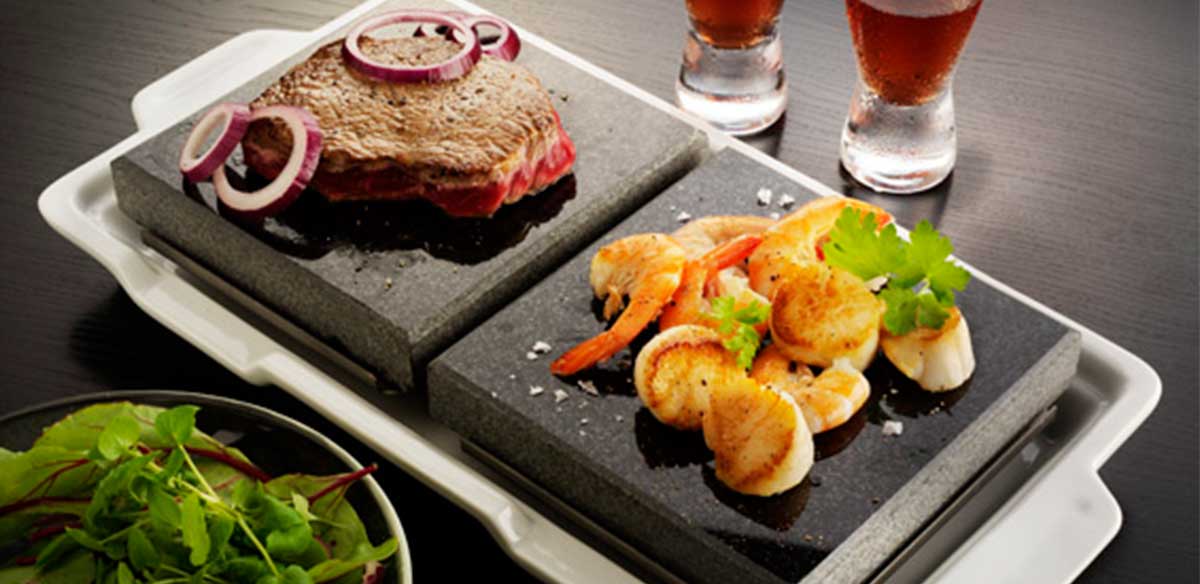 Our New Black Rock Grill Concept!
This Weekend  and every weekend to come we will be offering new entree prepared The Black Rock Way! Check our Facebook page every week to see how creative we are getting with this great new concept!
April Wine Dinner
Thursday, April 18th at 7:00pm we will be having our Monthly Wine Dinner. Make your reservations today!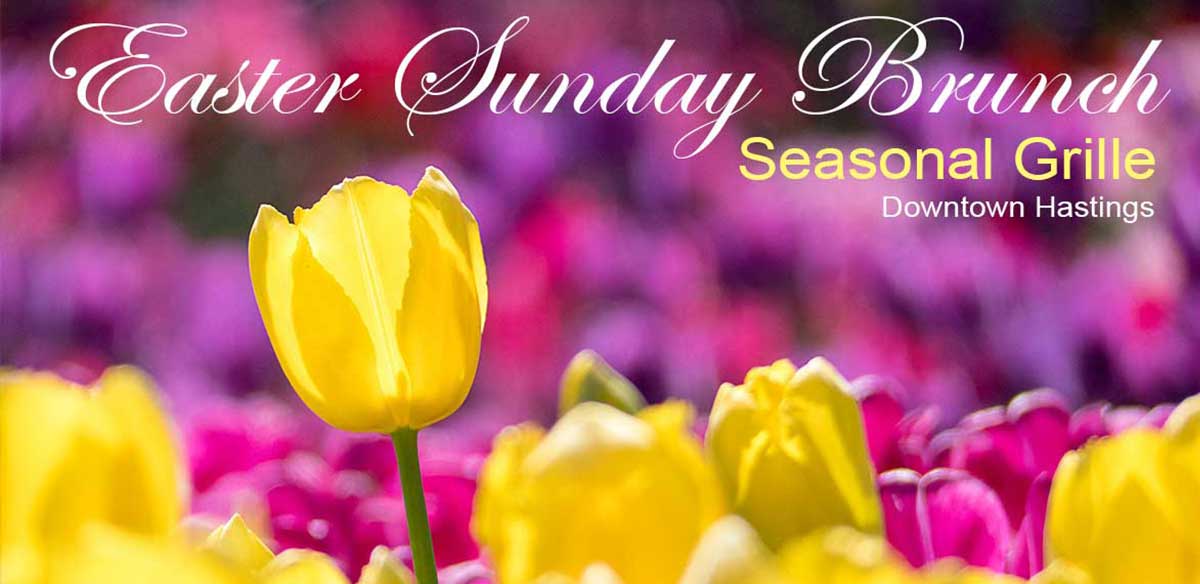 Easter Sunday Brunch
Sunday, April 21, we will be having our Annual Easter Sunday Brunch with great favorites like Mesquite Rubbed Beef Brisket, Baked Salmon, Quiche, Belgian Waffle, Fresh Fruit, Assorted Salads, Desserts, Cilantro Lime Grilled Chicken, Mashed Redskins, Fresh Vegetable, Build Your Own Pasta Bar, and French Toast Sticks, bacon and sausage. Also, Mimosa and Bloody Mary Bar! $18.99 for adults and $12.00 for kids age 12 and under.  11am – 2:30pm.
Founders Beer Dinner
Mark your calendars! Our first Founders Beer Dinner of 2019 will be Thursday, May 23rd at 7:00pm. Watch our Facebook page for all the latest news and information.
Customer Reviews
We had dinner at this restaurant with friends the decor inside is old fashioned with high tin ceilings and dark wood trim. We arrived at 7:00pm it was busy but we did not have to wait for a table. Our waiter was great and the...More

Marion S


4/14/2019

We stumbled across this place yesterday and were delighted by the century plus high ceiling and walls , the service (warm, not gushy) and food. A bit pricey but worth it.

205PaulT


1/14/2019

Here for Summer Fest and enjoyed a hardy meal. Great service and reasonable cost with seating inside or out.

williamr461


8/25/2018

There are a lot of creative menu items, service is excellent, and the food is very well prepared. Definitely worth the drive from Grand Rapids.

B W


8/14/2018

We consider ourselves so fortunate to find this place on our trip. We had salads, bread, and tirimisu. The attention to seasoning was outstanding. Also, the atmosphere was classy and classic. Emily and Justin made us feel super appreciated.

AngieDO


7/21/2018

On business trips to Grand Rapids I try to dine at the Seasonal Grille about a 40 minute drive south of GR. There is always an interesting and changing menu. I've never been disappointed. While the fish sounded delicious, I chose a beef entrée. It...More

Cathy M


6/25/2018