RESERVATIONS  –  269.948.9222
Seasonal Grille, located downtown Hastings Michigan, is an Italian American fresh, fine food dining restaurant. We have a fully stocked bar as well as serve several local draft & craft beers and a beautiful variety of wines. Our Sunday Brunch is very popular. Catering and Private Chef Events are just a couple of our other services offered. We hope to see you at The Grille soon!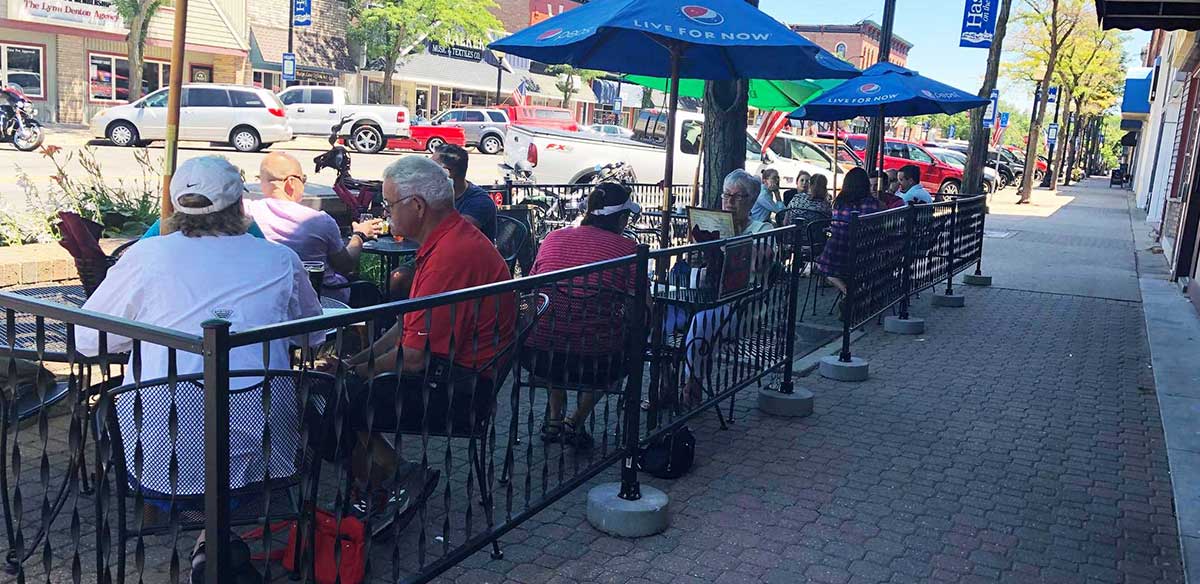 The Patio Is Open
Yes! The warm weather is back and The Patio is open! Stop in and try something from our Quick Lunch Menu or try out our Black Rock Grill Concept!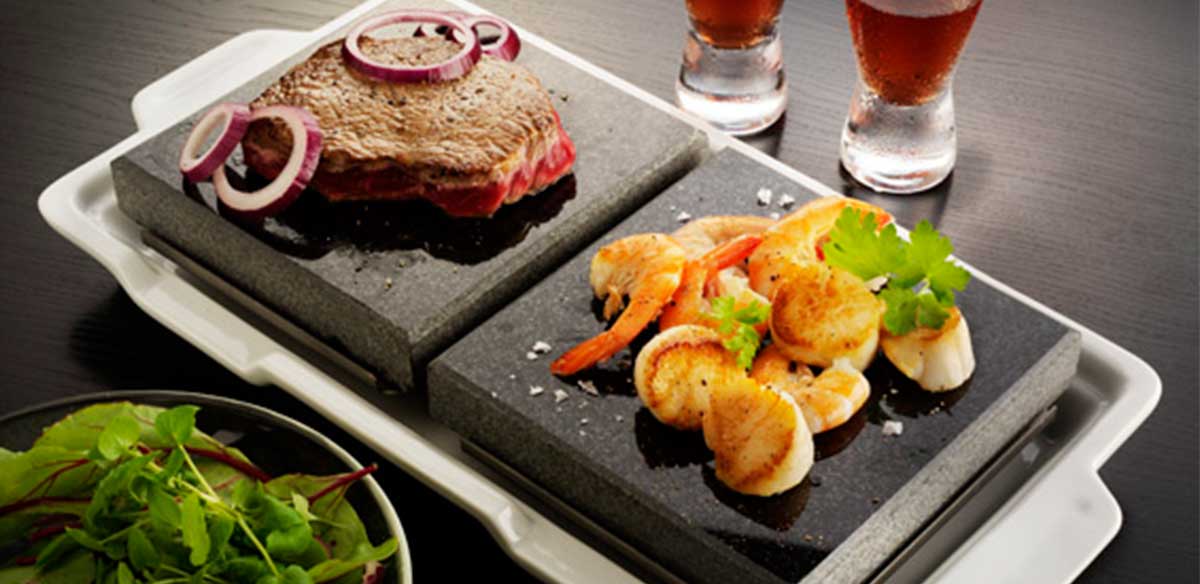 Our New Black Rock Grill Concept!
This Weekend  and every weekend to come we will be offering new entree prepared The Black Rock Way! Check our Facebook page every week to see how creative we are getting with this great new concept!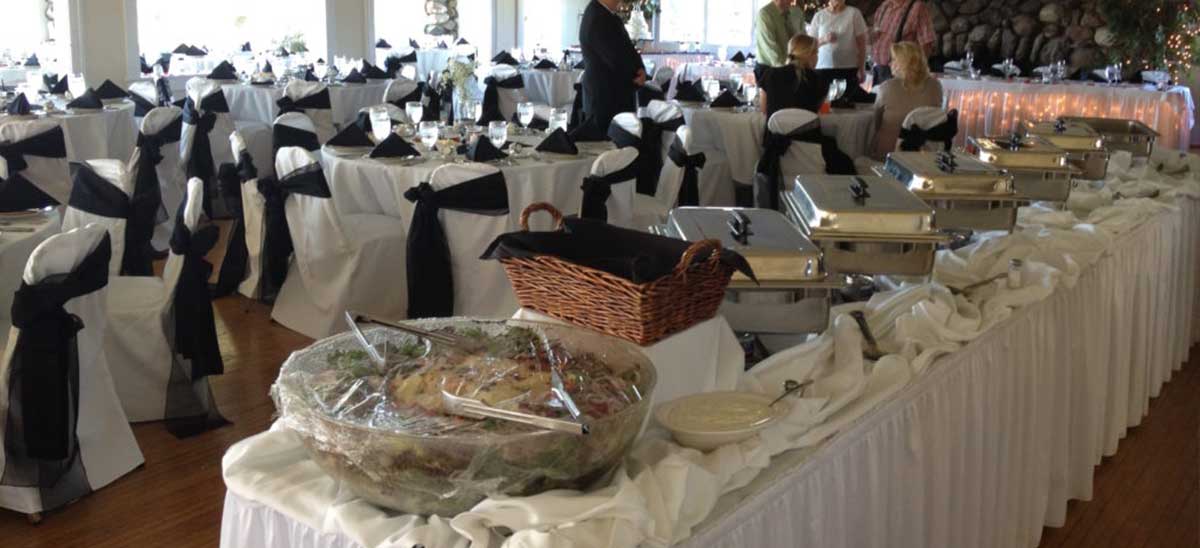 Professional Catering
Let us Cater your next event. Professional Chef Catering for weddings, business meetings, luncheons, family reunions, birthday parties and more. Whether it a birthday party for 10 or a wedding for 300, we will make sure that your event is one to remember.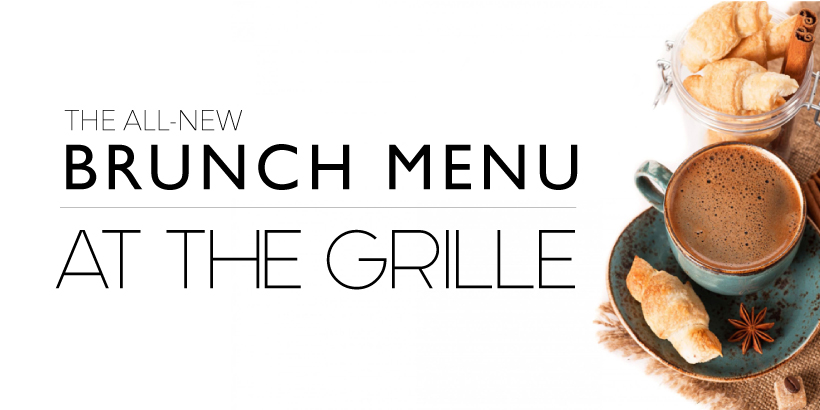 New Sunday Brunch Menu
Seasonal Grille's new Sunday Brunch Menu is here!
(Sundays Only)
As residents of the city, we've eaten here a few times and have usually been impressed with the food. The service, however, has never been memorable.

Our latest visit,... read more unfortunately, was a complete disappointment. I will not get into all the details, but will explain the issues we had with one of our meals but, more importantly, with the service.

My wife and I had stopped in after the normal dinner hours for an impromptu "date night."

We ordered the Crab & Feta Dip as an appetizer (which was amazing). For our dinners, my wife ordered the seafood combo "hot rock" dinner (which sees scallops, shrimp and ahi tuna served on a hot rock for us to cook ourselves). I ordered a gorgonzola steak (which is supposed to be "stuffed" with gorgonzola and wrapped in bacon). I ordered this steak medium.

This is where our troubles began. My wife's food came out raw, which was expected, and we proceeded to cook it ourselves using the hot rock provided.

However, my medium steak arrived completely rare, nearly raw. This is not something I am usually upset about; I'll simply ask the server to bring it back and have it cooked a bit more.

Unfortunately, our server did not return to check on the table for about 10 minutes, after my wife's food was already cooked and half eaten.

At that point, I informed the server that I had wanted medium but the steak was still quite rare. I politely asked her to have it "cooked up" a bit and return in a "to-go" container.

She agreed to do so but offered absolutely no apology at all. She took my plate of bloody meat and headed to the kitchen.

It was at least another 8-10 minutes before she returned again, dropped off a "doggy bag" with my steak and walked away. The steak was now very well done and did not have any of the fresh gorgonzola cheese that the original meal had come with.

Several minutes later, she again returned and I asked her if I could get a slice of the gorgonzola that I had paid for and she said she would get that. She returned a few minutes later with generic bleu cheese crumbles she undoubtedly retrieved from the salad station.

Again, all of this with absolutely no apology for my poorly-executed $26 steak.

When the check finally arrived, I was shocked to find that no adjustment to the bill had been made. Nothing had been offered. And the server had still not offered a single apology to the customer who had sat at her table for about an hour and not had an edible meal.

I have worked as a restaurant server for 20+ years and am far more lenient than most other customers a waiter/waitress will encounter. But this is the 3rd time I've ever left less than a 15% tip.

I do not blame the waitstaff for bad food or mixed up orders, especially when it's a busy hour. However, this was after the dinner rush (maybe 4-5 total occupied tables in the store at the time), and the communication from the server was completely absent.

A simple apology at the moment her customer had an issue with the food would have ensured over 20% for her tip. But the indifference that is tolerated at Seasonal Grille has guaranteed we will never return.

zephyr228


9/15/2019

This restaurant has turned a former newspaper and job printer facility into a sophisticated restaurant-bar. The original metal high ceilings compliment the beautiful dark wood bar and furniture. Although the... read more menu is limited, the choices are quite tasty. The grille is centrally located downtown and only a couple of blocks from the city's new outdoor entertainment venue.

Mike R


7/09/2019

My wife and I love this restaurant! Great wine, fantastic rotating selection of craft beer and delicious menu with some rather impressive selections. Great seafood pasta and meat entrees ranging... read more from steak medallions, tuna steak, duck and many others. Highly reccomend for a nice romantic dinner in a nice environment. Beautiful restaurant. Also the bar tender Wyatt is very engaging and a lot of fun.

BeardedBastard13


7/04/2019

We ordered a glass of Josh Cabernet Sauvignon, a House Salad with lemon sage vinegarette dressing, a Carnivore Pizza, and a Spicy Burger. The atmosphere was comfortable and decorated well.... read more The restaurant was very clean. The staff was friendly but had too many tables to...More

Drgole


6/09/2019

We had dinner at this restaurant with friends the decor inside is old fashioned with high tin ceilings and dark wood trim. We arrived at 7:00pm it was busy... read more but we did not have to wait for a table. Our waiter was great and the...More

Marion S


4/14/2019

I used to go a lot to this restaurant, but the food is not consistently the same. At present I refuse to go back since other options are available to... read more me.

440annegrets


12/11/2018

Here for Summer Fest and enjoyed a hardy meal. Great service and reasonable cost with seating inside or out.

williamr461


8/25/2018